DIR EN GREY "THE FINAL DAYS OF STUDIO COAST" 1F Standing Area Map Unveiled
2021.12.17 INFORMATION
The 1F Standing Area Map for "THE FINAL DAYS OF STUDIO COAST" shows, to be held on Jan. 26th and 27th 2022, has just been announced.
This map has been created in accordance with the guidelines of the venue, but please note that it is based on the 50% of the venue capacity, and it may be subject to changes without prior notice.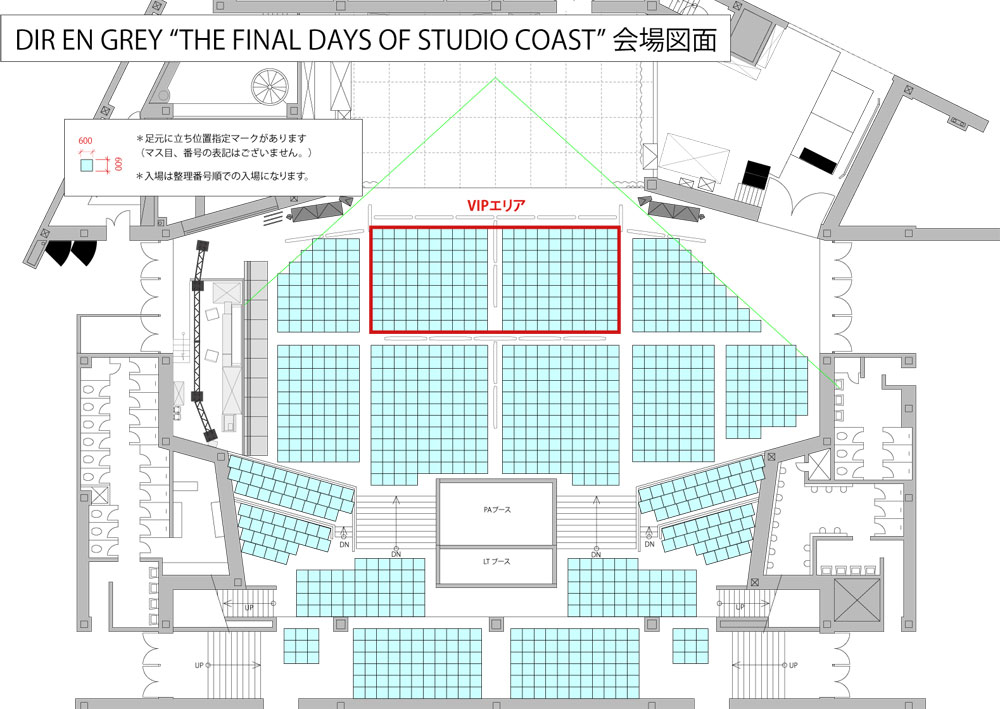 【WARNINGS】
※The entrance order will be based on the ticket number.
※You will find some standing place marks on the floor. They are not numerated, so feel free to choose your place among the available ones.
※VIP Area will be separate from the other standing area.
※If you leave the VIP Area, you will be asked to show the wristband handed out at the ticket check in order to be allowed to re-enter VIP Area
※Please stand on a standing place mark for the whole duration of the show.
※Please keep the distances as from the marks on the floor. The show may be suspended or cancelled if the distances are not observed.
※Please note that these warnings as well as the floor map may be subject to changes.